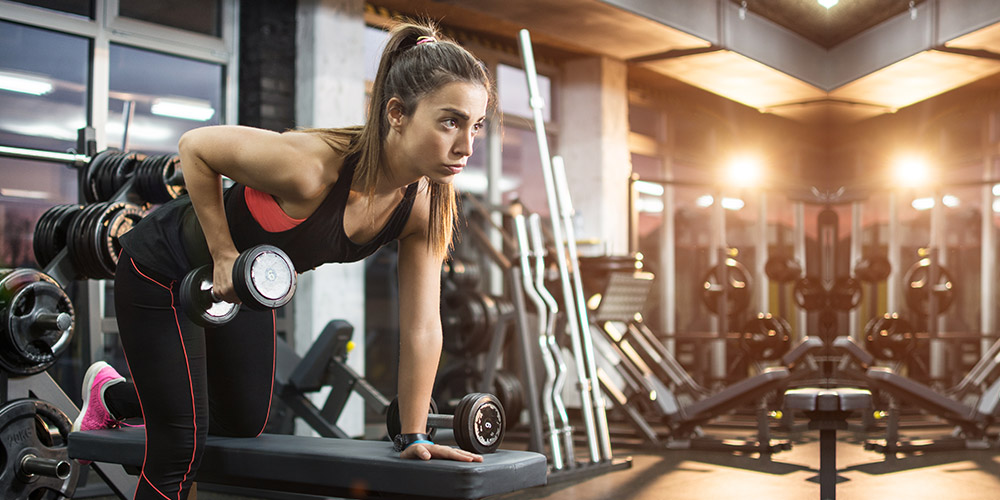 We know that fitting a gym session into your everyday routine can leave you with some serious hair dilemmas. So girls let's be realistic – you probably don't have time to wash your hair after every gym session. That's why we've got three hair hacks to leave you rocking a flawless hairstyle without even washing your hair. So pack your Air Plates Compact, hair brush and dry shampoo and get ready to give your gym hair the attention it deserves.
Our tips:
Blast it
First things first, you need to take care of the drying. We suggest quickly blasting your hair with a hairdryer until it's fully dry. This will even add a little volume to your mane.

Brush it

In our opinion your hair brush is one of the most important items in your gym bag. You'll always need to work your way through those tangles and tame those flyaway hairs after an intense workout on the treadmill.

Spray it
We love dry shampoo; a quick spray is the ultimate solution to any bad hair day. In fact we don't know how anyone lives without it? And not only does it leave your locks looking clean but it also adds some serious volume to your hair.
Style it
We know that one style doesn't suit all which is why we've come up with three different and easy to achieve looks. Whether you need a quick up do, some natural waves or voluminous curls – we've got a hairstyle for every occasion. So grab your Air Plates Compact and get ready to style because post-gym hair can still be fabulous.
The Kit:
Hair brush
Dry Shampoo
Air Plates Compact
Hairstyles:
The Ponytail
The ponytail is our go to simple style, whether you need a quick up do for work or you want to tame your tresses for a night on the town – this look can be worked for every occasion. Using your Air Plates Compact you can create a sleek and subtle straight style or a power ponytail with waves that wow – no style is off limits.
Natural waves
We love natural waves, they're always on trend and add some serious texture to your tresses. It's the perfect look to transform your locks and it scores some serious style points in our book. So how can you create this wavy haired look? We'll tell you – Air Plates Compact. Use the straightener to create natural waves by alternating the direction with each wave you create and finish by brushing the hair afterwards.
Coveted curls
We know that curls run the world and this look will leave you confidently strutting out of the gym changing rooms. It's the ultimate style to wear for after work drinks with the girls and it totally transforms your gym tresses. No one has to know you're heading out straight from the gym as this sought after style looks like you've had a whole glam squad at work. So what's the secret to this big curly hair? It's Air Plates Compact.