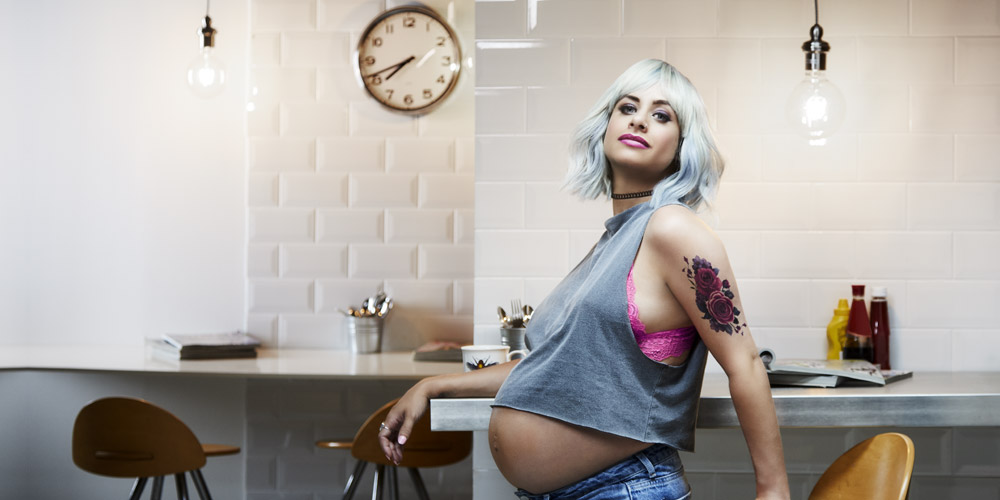 We know that being a mum is a full time job and finding the time to style your hair can sometimes seem impossible. That's why we've created flawless styles that are effortless to achieve – so there's always time to feel like the best version of you.
Waves that are worth it
We love natural looking waves, they never go out of style and they're super easy to create. Perfect for any occasion you can work your waves to a mummy and me class or even a catch up brunch with your friends. So if you're ready to wow the world with your waves, all that you'll need to create this look is a rounded brush and your AIR3D dryer.
Start by adding a quick spritz of texture spray through the hair. Then use the AIR3D dryer to blast hair until it's dry around the top of the head leaving the ends 70% dry.
Start from the back of the head and gently roll 2-3 inches of hair upwards around a ceramic brush starting from the ends of the hair up to the root. Keep your hair dryer parallel to your hair and dry on a medium heat and speed setting. Slowly unravel the hair by twisting the brush to release a loose curl.
Continue to follow this step as you work your way around to the sides of the head, you can alternate the direction you are rolling the hair for a more natural look.
Next using your hands, run your fingers through your hair to separate your curls until you're left with wavy hair.
Finish your look off by lightly spraying your hair with hair spray and using your fingers to lift the hair at the roots for a more textured beachy wave.
Super straight
The sleek, straight style is one of our favourite looks. It's quick, effortless to do and leaves you looking and feeling fierce. It's the perfect style for you busy mums out there as it eliminates the need to straighten your hair. This wrap drying technique lets you blow dry your hair straight, transforming your tresses into a salon smooth and sleek style.
Use your AIR3D hair dryer to blast the hair all over until it feels 70% dry.
Attach the concentrator to your AIR3D dryer and begin wrap drying the hair using a paddle brush. Wrap drying is the best way to dry your hair in a controlled fashion; start from the root of the hair and slowly use the paddle brush to wrap the hair around the head following parallel with your AIR3D dryer. This style of drying prevents fly-aways giving you that shiny, polished look.
Finally, remove the concentrator from your hair dryer and spritz with a hold spray.
And there you have it, a timeless straight look.
Our tips:
The power ponytail
The power ponytail is one of our go to styles for you busy mums out there. Keeping your luscious locks out of your little ones reach, this look is both practical and on point. This sleek and straight ponytail takes minimal effort to create but scores maximum style points from us.
Start by adding a heat protecting spray evenly over the hair and blast the roots and the top half of your hair dry.
Next brush the hair up into a high ponytail and secure with a bobble.
Now fix the concentrator onto the AIR3D dryer and get a paddle brush.
Keeping your hair dryer parallel to your hair, use your paddle brush to hold your ponytail taut as you dry.
Repeat the previous step until your hair is dry with a sleek straight finish.
Finish your look by lightly spraying your hair with hair spray to hold your ponytail in place.